Web Page Design Services
To assist Compressed and Specialty Gas Suppliers reach their target markets and increase their exposure to existing and potential customers, Precision Technologies created a WEB PAGE DESIGN division to capitalize on the benefits available from the internet. The experience and talents of this division have expanded its focus beyond its original target market to include design services for all types of businesses and organizations who realize the benefits of the internet and the communication and marketing opportunities associated with the WEB.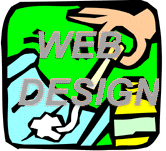 Web Hosting Services
Dedicated Servers and Connections to host Web Pages are an expensive investment that is outside the limits of many small and medium size businesses, however, through the use of Precision Technologies Web Hosting Services you can establish your presence on the Web at a fraction of the cost. The internet knows no regional or national boundries. Get your message to the world and capitalize on the communication benefits to enhance your business or organization. Visit our Web Hosting Services area to learn more.